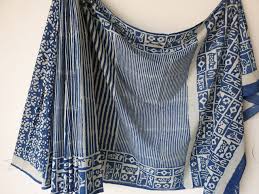 Sarees has emerged as one of the most beautiful dresses which can make any women look stunning. When a woman wears a saree, she exudes a unique charm and elegance that can make her stand out of the crowd. There are vast varieties of sarees available all across India in the different price range. The popularity of saree is constantly on the rise and it is no more limited to India only. Even many women residing in different parts of the country love to don the outfit. Tourists arriving in India are left mesmerized with the beauty of sarees. Now even a modern woman who wants to become the center of attraction of any party or event selects a saree.
Many popular fashion designers have made a big name in the fashion industry by producing several styles of saree. Scores of women donned sare for many centuries in the Indian sub-continent which only highlights how popular the outfit is in India. In India, the culture varies from one state to another and therefore the style of saree also gets changed.
As far as the style of saree is concerned, you can buy traditional, contemporary, regional, modern, simple, etc. You can also choose the saree as per your daily need, special occasion or office purpose.
Sarees are among the most beautiful garments in the world, much loved and appreciated for their elegance and ethnic charm. They have been worn in the Indian sub-continent for many centuries. Every region has its own culture, which implies that saree styles also vary from place to another. At the same time, sarees have become immensely popular with modern women, especially due to the fact that a pool of high-fashion designers has embraced this garment. Consequently, there are many different varieties of sarees available in the market. You have traditional, regional styles to modern, contemporary variations, from glamorous and colorful options to simple, daily wear types. As many fashion designers have embraced saree and produce a large variety of saree, it becomes difficult to choose the one that you really want. The designers have been catering to a vast market and every year introduces several changes in the outfit. You get to see the new and trendy style of sarees in the market.
People who have vast experience of purchasing and wearing different styles of sarees find it hard to choose from a vast range, fabric, and style of saree. The varieties and ranges of saree at leading mulmul saree manufacturers continue to change.
Buying tips for Saree
1. The most important tip while purchasing a saree is to make sure that the style suits your body type and sense of style. You should be able to carry off the style which will make you look even more elegant. You must not buy a style just because it is in trend. But you must buy any style of saree after ensuring it suits you.
2. The next important tip is a comfort. If you love wearing comfortable, light, and easy to wear saree, you should avoid buying heavy saree.
3. The third tip is whether you are comfortable draping the saree or not. If you find it a tricky job, opt for ready to wear saree.
Therefore, we can conclude here that if you are looking to purchase saree and especially mulmul saree, you can find many popular mulmul saree manufacturers online.