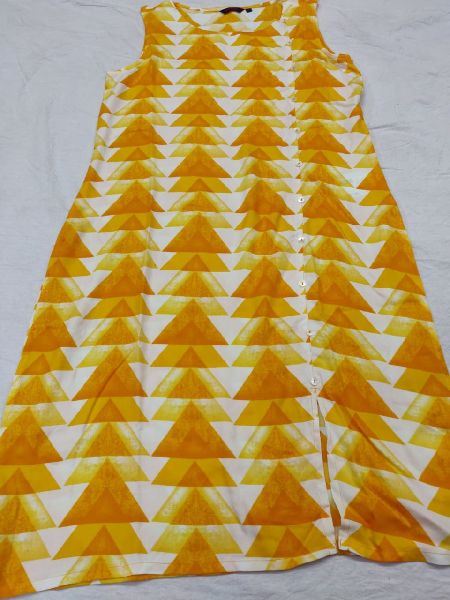 The textile industry is assuredly a vast one. Fabrics are produced by using various types of yarns both artificial and natural. Various types of fabrics for manufacturing kurtis are cotton, wool, denim, linen, silk, etc. Among all the fabrics, cotton fabric is highly preferred for the production of kurtis in the textile industry. The cotton fabric is formed as a result of various processes performed on the cotton yarn.
The innumerable attributes of cotton fabric
• Breathability
• Softness
• Skin-friendliness
• Strength
• Lightweight
• Easy maintenance
• Resistance to tear
• Long life span
Cotton is the most popular favored fabric during the summer as well as winter season as cotton is a good sweat absorbent. Cotton fabric is available in different colors like red, blue, orange, green, lavender and many more. It is one of the most trendy and used fabrics in the world. Since most types of cotton fabrics are stretchable, kurtis is made of this fabric to offer comfort.
Surging Trend of Kurtis
Kurti are the most beloved outfits. They are comfortable, easy to wear and available in so many different styles and beautiful designs that you can prefer it for every occasion – be it formal or casual. They can be worn with leggings, patialas, jeans, jeggings or plazo. The cotton kurtis are perfect for all skin types and for women of all age groups. One can define any style from traditional to trendy and enjoy its comfort all day long. Cotton kurtis are preferred by women, especially during the summer season. Being made from cotton, these kurtis absorb sweat easily and let it evaporate to keep the body cool and protected from the heat. These kurtis are anti-wrinkle and easy to wash
Cotton kurtis Manufacturers
In order to match up with ever increasing demand of cotton kurtis, the number of cotton kurtis manufacturers in India is increasing massively. Aadhya Collection is one of the esteemed cotton kurtis manufacturers in India that delivers the most classy cotton kurtis with beautiful designs.
Some of the virtues of cotton kurtis manufacturers in India are as follows-
• They are associated with the authentic vendors who provide genuine quality of cotton fabric.
• These cotton kurtis are manufactured using modern work techniques with the on-going market trends.
• The products that we offer are highly applauded by our customers due to their unique designs, smooth texture and long lasting prints.
• Each lot of cotton kurtis is examined on different quality parameters in order to avoid any kind of flaws in them.
• They have a team of designers and skilled professionals who are working to provide an exclusive collection of cotton kurtis.
• They have a good distribution network which ensures delivery of products with the prescribed time framework.
• They offer convenient payment methods and apply ethical business practices as per industry.
• They offer a wide range of cotton kurtis in small as well as bulk quantities at the most affordable prices.
Thus, we can conclude that the cotton kurtis are highly endeared by the women in every season.