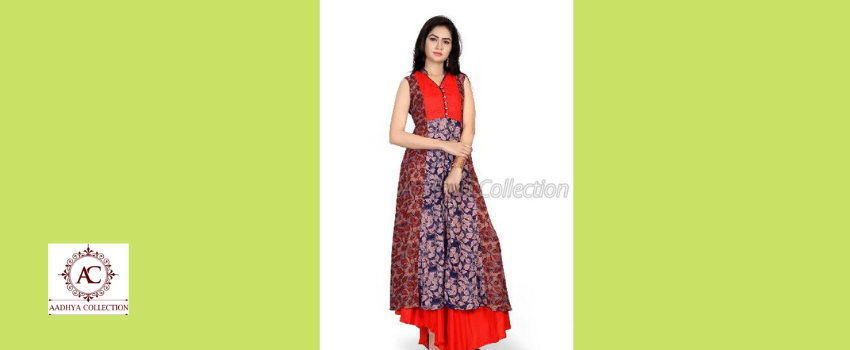 Tired of wearing thin pants with your Kurtis? Do you want to try something different? Fashion your wardrobe with Palazzo pants paired with Kurtis. This article suggests ways to style your palazzo kurta set in an elegant yet comfortable manner.
Do Palazzo and Kurta Go Together?
You can wear palazzo pants in a lot of different ways. However, the most interesting and chic way is to pair them with a Kurti, which is a very trendy look. Choosing a stylish Kurti that has a striking Palazzo and matching it up with the appropriate accessories will be all it is for you to do. This will enhance your appearance to a whole new level.
Try something different this season and don white Kurti and palazzo pants instead of denim. As a colour itself, white has a very serene feel to it, making this combination uniquely soulful.
Different Ways To Style A Palazzo With Kurta
• Palazzo pants are flared and do not follow the contours of your body. It is best to use different colours to balance your outfit if you plan on wearing palazzo pants with a fitted Kurti.
If you want to make a bold statement with your long Kurti and palazzo pants, then play with contrasting colours or follow the monochromatic colour theme.
You can seek a Palazzo Kurta set supplier who can provide a wide variety of colourful Palazzo collections that can fulfil your requirements.
• There is nothing better than playing with all those pretty pastel shades during the summer. You can create elegant brunch ensembles by pairing cotton khadi Kurtis with cotton palazzo pants that are in a similar colour family. Make your long Kurtis with term outfits stand out by adding long earrings!
• Add a front-cut Kurti to your wardrobe to add some ethnic flair. Make your style game stronger by pairing the front-cut Kurti with the same shade of palazzo pants. You can wear narrow palazzo pants with Kurtis that have a front slit if you want a simple and sleek look.
Slay your glam game with pumps to complement the look. The use of chikankari or an ethnic embroidered fabric could be very effective when creating fusion wear with kurtas and palazzos.
• Printed ensembles add a fun element, which is why palazzos should also be complemented by these pattern-rich outfits. You could wear palazzo pants with a short Kurti if you like your Kurtis to be short and smart. An ensemble should convey the story each print tells eloquently.
• Dress up an evening function with embroidered short Kurtis and plain palazzo pants in neutral shades. Be careful not to spend too much on that expensive palazzo Kurti set! Before you invest large amounts of money, consider all your options.
A palazzo pant is worn with a Kurti not only breaks the rules of wearing churidars and salwars, but also accentuates an elite look. If you want to buy many sets at once, opt for a Palazzo Kurta Set Wholesale Supplier and get yourself a cost-effective purchase.
If you want to style your palazzo, kurtas are your best bet! Putting palazzo pants with a Kurta is such an effective and addictive combination that you're likely not to want to wear anything else after you've mastered it!